Business SMS Text Messaging
Next Wave Communications are telecom, networking and digital media experts helping businesses in Oregon and beyond to embrace voice over IP telecommunications, video conferencing, chat and collaboration technologies. We deliver this capability over your preferred choice of device, whether that's a premium Yealink office phone, mobile or tablet device, or Mac or PC.
With decades of experience, clients trust Next Wave Communications to provide the very best solution designs.  We are a little obsessed with technology we provide and work to ensure it works effortlessly; customized to your business with ongoing support from our dedicated team of engineers.
"I like using 3CX because I don't have to use an internal office contact list on paper. When I am working from home, and need to reach a colleague, I can use 3CX from my laptop or my iPhone. It makes it SO convenient to reach others for easy communication."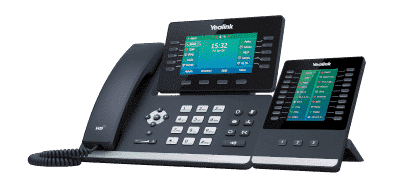 Our Hosted 3CX Telephone System allows businesses to collaborate using Unified Communications (UC) features such as presence, chat, video conferencing, web meetings and CRM integration all for a cost effective price per user.  The solution has minimal start up costs and no expensive PBX appliance to purchase unlike a traditional PBX system.  As our premium VoIP offering, it provides you with enterprise class office phones and all features are included as standard.  Unlike other providers, all features are included.  No nickel and diming you for every little feature.  It's just one well engineered solution ready to transform your business communications.