3CX Phone System is a software based PBX for Windows and Linux that works with SIP standard based IP Phones, SIP trunks and VoIP Gateways to provide:
a full PBX solution
Unified Communications
Web Conferencing
Website chat
CRM integration
All without the inflated cost and management headaches of old, traditional style PBX.  Used by more than 30,000 companies globally, 3CX has been recognized for its cutting-edge technology and innovation.
3CX is used by leading companies around the world.

Companies of all sizes can benefit from 3CX.
Get a Free quote and consultation today. Fill out the form below.
Why Choose Next Wave Communications?
We are 3CX experts with fully qualified 3CX Advanced Certified Engineers.
We are a leading 3CX partner in Oregon, Washington and Idaho recognized for our successful installation and management of 3CX telephone systems.
We have years of knowledge and experience in business networks and telephony to find a solution to fit your businesses specific needs.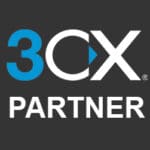 "The hosted virtual PBX from 3CX gives us the solution we need without the headaches of maintaining the underlying equipment ourselves. 3CX is easy to use, and gives us real-time contact with our technicians in the field. Being able to access a central phone system no matter where we are is endlessly convenient."
3CX as a Fully Managed Hosted Solution
Next Wave Communications provides 3CX as either a license for on-premise installation or a fully managed hosted service. 

3CX Pro License with software assurance included  in managed plans.

Offering the latest range of Yealink telephones along with a variety of other vendors.

Offering best in class voice quality using top Tier 1 IP voice network provider.
Tier 1 is best available rating in voice class.

3CX Hosted in Tier 4 Data Centers with 99.99% uptime.
Tier 4 is highest available rating for data centers.

Oregon based tech support engineers on call.
Key Benefits You Can Expect From 3CX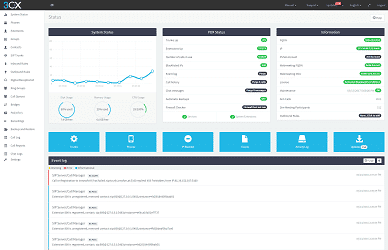 3CX Phone System is software based which makes it infinitely scalable and never hits a hardware limit as traditional phone PBXs do.  Plus, by virtualizing 3CX in our cloud infrastructure, you can get easy backups, redundancy, and performance scalability.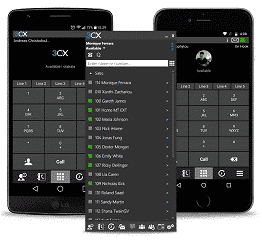 Take Your Extension Anywhere
3CX includes softphone applications for Mac and Windows and a mobile app for iPhone and Android.  This allows users to take advantage of their extension from anywhere.  All seamlessly integrated as if they were in the office. Instead of employees leaving their cell numbers on caller-id while out of the office, they can leverage their office phone number and make a professional impression.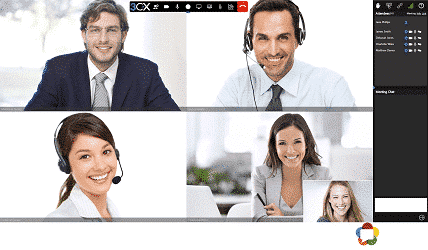 Web Meeting / Video Conferencing
Included free of charge with the 3CX Phone System adding to its already rich feature set and user friendliness.  3CX WebMeeting improves staff productivity and collaboration.  Using WebRTC integration and web-based functionality ensures incredible ease of use.
Using 3CX Web Meeting, businesses of all sizes can now take advantage of personalized and fully brandable video conferencing. This online meeting tool provides advanced collaboration with desktop and file sharing.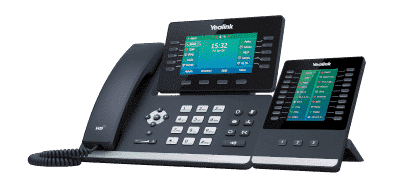 Reduce Your Telephone Expenses and Increase Sales
3CX has been proven to reduce telephone and meeting expenses up to 80% by leveraging SIP trunks, WebRTC, free calling to remote extensions and offices, reducing travel and reducing the number of telephone lines needed.  With CRM integration, employees get a customer name rather than a number from their CRM system.  3CX's integrated web conferencing solution saves travel time and money allowing users to host web meetings and enjoy face to face communications wherever they are.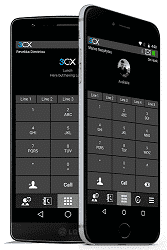 Included Softphone and Mobile Apps to Make/Receive Calls
3CX's included softphones for Mac and Windows can manage your calls from your computer whether your computer is at your desk or with you on the road.  This allows you to make and receive calls whether you are working at your desk, at home or the cafe.  3CX gives you the flexibility to work the way you want to work.  Whether that's at your desk with an HD quality office phone, or a headset connected to your laptop, or a mobile device or tablet around the office or on the go.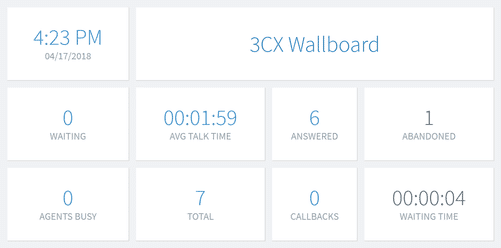 Call Management & Functionality
3CX Phone System includes a powerful switchboard function that can be tailored to the way you want to view and manage your phone calls.  With four different views to choose from, it can cater to any job role.
3CX has the ability for supervisors to discreetly listen ("Silent Listen") in to calls for training, with the ability to then coach a colleague through a call using Whisper mode. And the supervisor can even take over a call if required using Call Intrude.

Unified Communications Made Easy
3CX allows you to see the presence of your colleagues so everyone can communicate their availability effectively. 3CX includes instant messaging chat so no third party messaging systems are necessary.
Receptionists can quickly identify if someone is available or not by looking on the board, seeing a BLF key on their phone, or checking their status via chat.
Voicemails can be delivered to users via email and can even be automatically converted to text.  This makes sure important voicemails are responded to right away.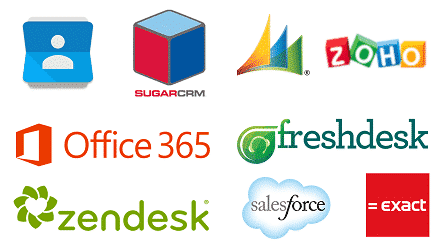 CRM Integration with Most Popular CRM Systems
Launch calls directly from your CRM package.  Inbound calls are matched to customers based on the caller ID and logged in your CRM system.  Accurate call journaling of inbound and outbound calls with call duration allows you to generate insightful reports on customer and agent activities.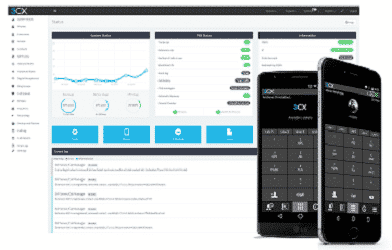 Management of IP Phones & Softphones
Plug in an IP Phone to your network and 3CX will automatically configure it saving countless hours of configuration time and reducing the learning curve.  Connect a SIP trunk within minutes with pre-configured templates for most popular SIP trunk providers, including end to end support.
With 3CX you can manage your IP phones from within the 3CX Management Console. 3CX clients for smartphones can easily be deployed via email while software updates are automatic.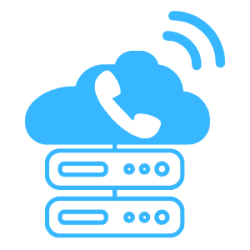 Cloud Hosted or On Premise
You decide where to run 3CX.  Run it on an existing server using Hyper-V or VMware.  Smaller installations can even run on a low cost PC.
Easily move your PBX to another server or the cloud using built-in backup and restore.  Whether in the cloud or on premise, you are in control. Next Wave Communications has cloud infrastructure designed end to end to host 3CX.  Contact us today to explore your options and see how easy it is to make the switch.
Full 3CX Management from Install to Tech Support
Contact us using the form below for a free quote on improving your business communications with 3CX.
3CX Quote Request Contact Form