The Northwest's Best VoIP Hosted Telephony Platform
More Features As Standard Than Any Other Provider
Get a free no obligation consultation and quote.
Just fill out the form to the right
Our Hosted 3CX Phone System solution allows businesses to collaborate using Unified Communications (UC) features such as presence, chat, video conferencing, web meetings and call recording at an extremely cost-effective price per user.  The solution has minimal start up costs and no expensive hardware appliance to purchase, unlike a traditional PBX system.  As our flagship VoIP offering, it provides you with top of the line IP handsets and all features included as standard.
Here are just some of the features available to you:
We host 3CX in Tier 4 data centers with 99.9% data center uptime giving you ultimate flexibility with dozens of features all included.  Unlike other providers, we don't nickle and dime you with additional feature sets.  If you look closely at other well known providers they charge extra for the features that are included standard in our 3CX package.
If you have multiple business locations, then our Hosted 3CX will save you even more.  Consolidating multiple phone bills into one which will reduce the amount of lines needed reducing your telecom expenses tremendously. Stop paying outrageous amounts to large telecom companies!
3CX Partner with Advanced Certified Engineers
Next Wave Communications is a 3CX Partner with Advanced Certified Engineers. Our Hosted 3CX Telephone System is recognized for for innovation and cutting edge features. We bring you a completely managed service integrating the fastest growing VoIP telephone system today. 
Unified Communications (UC)
With our integrated PC and mobile app, users get access to advanced unified communications, such as the ability to make and receive calls through your office number, via your mobile. Whichever number your customers dial, you'll always be available to take the call from your chosen device, whether you're in the office or out and about. Plus features such as call recording, Presence, instant messaging, video conferencing, web conferencing and voicemail are all available no matter what device you use.
Secure Hosting Environment
Our Hosted 3CX solution provides you with a tailored solution to meet your exact requirements. We deliver VoIP as a service with the reassurance of knowing your instance is located within a secure Tier 4 data center.  Your 3CX server is hosted as its own managed server within the data center.  Everything is managed by us end to end to ensure high quality service with no finger pointing.
Here are just some of the physical security measures at the data center:
24/7 physical security guard services
Physical entry restrictions to property and facility
Biometric readers with two-factor authentication
Full CCTV coverage externally and internally at the facilities
Battery and generator backupH
100% in house Oregon based tech support, account managers and engineers.
Next Wave's Resilient Network
You are safe in the knowledge that you will benefit from 99.9% data center and voice provider uptime.
Continued automatic updates are included making sure you always have the latest features and benefits of the rapidly expanding 3CX Telephone System.
Hosted

3CX Telephone System Benefits
Minimal start up costs and no expensive hardware appliance needed
Quickly and easily scale from 1 to 1000s of users
Built in call reporting and recording
Port in most existing telephone numbers easily
Fully managed service
Minimum outlay, maximum productivity
Easy to make the switch with no down time !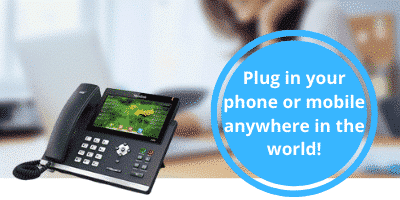 Web Portal
Manage your call traffic through our easy to use online administration portal. Organize your hunt groups, extension names, voicemail and call routing settings through your internet browser via a point and click familiar interface designed for end users, not just us IT geeks.
These changes can be made from anywhere in the world using the internet, the admin even works on a mobile device or tablet.
Disaster recovery
Ensure your business is fully protected. If your office experiences problems you can simply route calls to mobiles or another office without your customers noticing a difference.
No on-site equipment needed
All support and maintenance is provided by our skilled engineers. The only equipment necessary on-site are the telephone handsets using existing networking infrastructure.
Reduced call costs
Immediately reduce your current call costs by using a data connection, eliminate your existing telephone bill and benefit from free calls between your sites.
Supporting remote working
Divert calls from your desk phone to your mobile, so you never have to be tied to your desk again waiting for an important call!
Speak to our Hosted 3CX Experts
Receive a low cost Hosted 3CX Telephone System solution proposal by simply providing your contact details below.  We will get back to your right away.